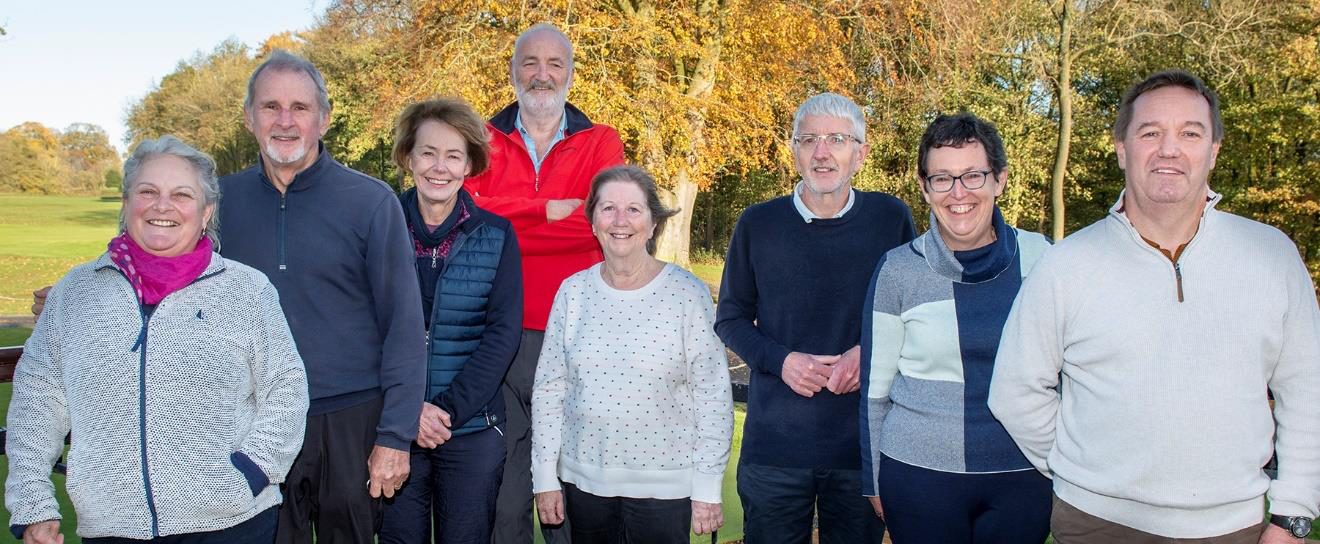 Left to Rt.
Julie Cann, Steve Nation, Vicky Northern, Marcus Eassom, Lynne Stone, Antony Blyth, Meg Jones, Steve Faulkner.
Enquiries regarding Men's competitions please contact – menscomps@lhgolfclub.co.uk.
Enquiries regarding Ladies competitions please contact – ladiescomps@lhgolfclub.co.uk.
The team is headed up by Steve Nation & from 2023 onwards the C & H Committee will take overall responsibility for all Club matches. This would include Hargrove Trophy, Ken Smith Trophy, Handicap League, Chronicle Cup, Captains Matches, Mixed Matches, Ladies Matches and Junior matches; Different teams will require different levels of support and where match organising is running smoothly the arrangements will remain as existing. Assistance might include appointing team captains, assisting in management via IG squad facility, IG tee bookings etc. Team Captains would still be responsible for team selection but with the added benefit of the support of the C & H team.