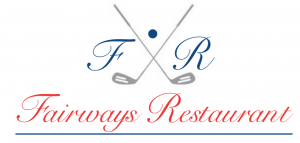 The Fairways Restaurant at Lilleshall Hall Golf Club always aim to provide high quality food, ranging from freshly made sandwiches to fine dining menus, combined with excellent service.
The Fairways Restaurant has been catering for members of the Golf Club for a long time, and we look forward to welcoming many more from Newport and surrounding areas.
Introducing The Chef & Catering Team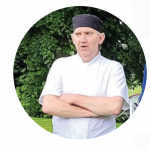 My name is Richard Britten and I live in the village of Woodseaves. I joined the Army in 1982 as a Chef but was looking for a bit more excitement. So after basic chef training I passed the Commando Course then did my Parachute training – 32 jumps in my career.
Other claims to fame, other than being a Yorkshireman, are Head Chef at the Army School of Catering and I worked at 10 and 11 Downing Street. More importantly, I make a cracking pâté, amazing pies with top and bottom pastry and the best chocolate cake!
The catering team intend to introduce Sunday lunches during August all being well, and are hosting in the near future a Wake and a Wedding Reception (not at the same time!). For your own special occasions or celebrations please contact a member of the Catering Team.
Feedback is welcomed too, ask the Bar staff for the "Comments Book" and please treat all staff and volunteers with courtesy at all times. Sue Parker, Nick Savchenko and Roger Bates would like to say many thanks for all your wonderful and continuing support.
Private Parties
The Clubhouse is also available for private parties leading up to Christmas and throughout 2022. This can be booked with or without catering. Please contact honsec@lhgolfclub.co.uk or call our Chef on 01952-604776 Option 5 for further details.